)
CROSSING THE ARTIC CIRCLE IN SUMMER
BY CATHERINE BATAC WALDER


Before we entered Santa Claus's office, we passed pictures of him in the hallway. Xiao, after looking at the pictures, said, "There are two Santas, one with big eyes and one with small eyes." She said one looked more real and she hoped he was the one we met that day. I don't remember if she thought the one with the big eyes or the other one looked more real – right at that moment, I wanted to cry. I was going through the feeling of being seven or eight, defending Santa's existence to my playmates, and then one early Christmas morning catching my aunt putting presents in our shoes, which we used instead of stockings.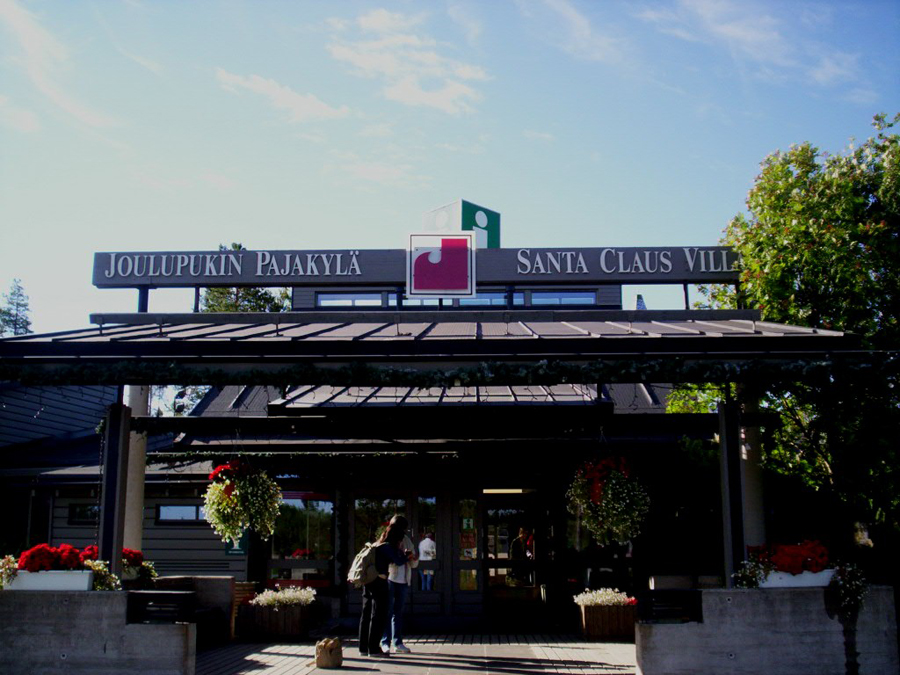 My aunt admitted to finding antique Christmas cards on which she wrote in Santa's trembling hand that we should be good. Nevertheless, when I traveled from my home country to the other side of the planet in 2005 as a recipient of a scholarship, I still believed there was a real Santa Claus somewhere in the North. In Norway, I knew I was so close. I always said I am not a scholar, just on a secret mission to find Santa Claus.

No one wanted to go to Lapland. I would have wanted to go in winter but I was scheduled to leave Finland toward the end of August. I bought the cheapest train tickets for half price because of my student badge. I considered getting a sleeping compartment as the journey would take nine and a half hours getting there and around ten hours coming back. All the beds were fully booked, so I bought what they call a "holiday pass." I'm still not sure how it worked. It was even cheaper than a roundtrip ticket. I could use it three times in a month, which meant I could use it to go to Lapland, back to my student residence in Tampere, then back to Lapland to live there forever? I once saw a T-shirt in Helsinki that read "Good girls go to heaven, bad girls go to Lapland …"

I really like long train rides. I like passing train stations that seem like wooden houses. I wish the trains were painted drab colors to look old. In Finland, they're so bright. The train to Moscow was as dark as a train should be. Reading Graham Greene makes you think all trains should seem straight out of film noir.

I met two women while waiting for the only bus that goes to the Arctic Circle and runs every hour. One was Xiao from Beijing, China, and the other was Leda from Sao Paulo, Brazil. We stuck together throughout the trip. Sometimes it's nice to travel alone and meet new people who you can ask to take photos of you without worrying they'll run off with your camera.

I wanted to see the University of Lapland and – not to sound daft – the northernmost McDonald's in the world. But the visit to a glass factory and the Reindeer Farm (my first time seeing a reindeer up close) took the afternoon. Our tour guide looked shy, like most Finns, nevertheless she did a great job. It often seems like Finns need to drink before they can say hi to someone. But once you get to know them they are actually very nice and friendly people.

Our tour guide trains the animals. She invited us to the house they intended to make into a museum one day – she also made us coffee. It was nice talking to her about reindeer and life in Lapland. I asked if they could use reindeer as a means of transportation, for example, or are they only for the sledge during winter? The guide said she knew an old lady who used one every time she went to the market. But she had to sell the reindeer because her grandchildren gave her a car. I imagined the grandchildren's discussions: "Everybody's talking about Grandma. It's so embarrassing. We should buy her a car." Inside the little house were different items, all made from reindeer and birch trees. The guide showed us the warmest shoes in the world made from reindeer's ears.





I arrived in Tampere at 4:07 on Tuesday morning. I had to wait for an hour for the first bus to our apartment in Annala, so I walked to the university and scanned my Santa picture and Arctic certificate (proof that I'd crossed the Arctic Circle). I insisted to my mother – who told me from the start that the Santa in Finland is not real – that he is at least the descendant of the real Santa Claus. But now I know that there at least two Santas in that village . . . maybe more. I paid to have a picture taken with "Santa." But if, during Christmas, the Finnish Santas get hundreds of thousands of letters, I guess a Santa in Lapland is more real than any other Santa in the world.
Recently in Eyeshotville

Announcing JR Vansant by Scott Bryan Wilson

Animal Collective Hero by Nathaniel Missildine

Daily Future Life Predictions From the Hotmalluauntywetsarisexboobs Dotcomcenter
Based in the Tropicool Icy-Land Urban Indian Slum by Kuzhali Manickavel

Excerpts From Ici by Amy Belk

Walden Cribs by Jimmy Chen
(