After nearly a dozen years of providing free, internationally accessible, intermittent, at most adequate, often sub-literate, semi-literary online content, Eyeshot plans to institute a subscription fee for readers on March 28, 2011.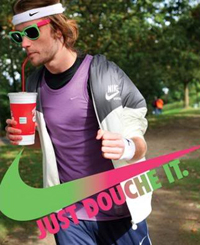 As a special introductory offer, Eyeshot will waive the monthly fee of $15 for internet and iPhone app access, as well as the $20/month fee for internet, app, and tablet access, as well as the $30/month fee for internet, app, tablet, and table tennis access, as well as the $40/month fee for internet, app, tablet, table tennis, and skywriting directly within view of your bedroom window, as well as the $50/month fee for internet, app, tablet, table tennis, skywriting directly within view of your bedroom window, and access via subcutaneous chip installation. (Note: The telepathically transmitted version of Eyeshot will always be available to everyone free of charge.)

Although the monthly fee for all versions of Eyeshot will be waived for the remainder of 2011, at the beginning of 2012 Eyeshot will begin charging an annual access fee that will allow all readers an exciting opportunity to access all content platforms for 50% off the regular annual fee of $730. For only $365/year, or $1 a day, or a lot less than a nickel for every waking hour you may possibly feel like accessing the table tennis version of Eyeshot (at no additional charge, special Eyeshot-brand ping-pong balls -- with all monthly content printed upon them in miniscule print! -- will be sent via Fed Ex in the United States and DHL worldwide), you will continue to be able to enjoy the sub-literate semi-literary offerings we have tried to offer readers since mid-1999, most of the time.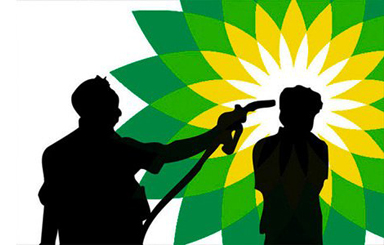 Particularly generous annual subscribers will have a limited opportunity to purchase a personalized in-person reading of all Eyeshot content posted during 2012 by either the Eyeshot Editor, Papa Eyeshot (depending on his tennis schedule), or whatever substitute we can muster up at the last minute. The price of personalized in-person readings of all annual content will include all meal, travel, and lodging expenses, as well as a $5/hour stipend and a $1999 non-refundable readerís insurance payable well in advance Ė in fact, all those interested in personalized in-person readings of all annual Eyeshot content by the Eyeshot Editor, particularly, should send $1999 right now via PayPal to lee@eyeshot.net to reserve a not necessarily guaranteed weekend reading in late 2012. (Note that the non-refundable readerís insurance is non-refundable.) Also, readerís insurance only insures that the reader, ie the Eyeshot Editor, will make about as much money on each particular annual subscriber as heís monetarily invested in the site since it began.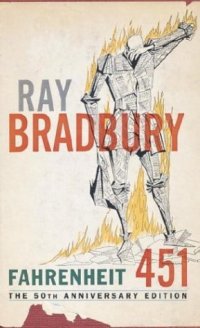 Caveat emptor! Weíre not exactly sure how the skywriting platform will work, since we expect that it will be quite difficult to keep everyone other than paid skywriting-platform subscribers from accessing our skywritten content . . . . Actually, letís just forget the skywriting content thing after all. Letís make it an imaginary sort of skywriting content instead. Weíll bundle it in with the telepathic platform, on a worldwide basis, as a free benefit to our faithful readers.
Generally, however, we feel that the time has come to stop offering free content on Eyeshot. As such, we will be tracking all userís usage of the site over the remaining months of the year and will most likely send a bill at the end of the year based on bandwidth usage, clicks, laughs, chortles, snorts, yawns, eyerolls, and whatever other arbitrary metric yields the most possible dinero for us. Readers wonít have to pay this bill when they receive it, but it would be nice if a few of them did go ahead and pay at least 33% of it out of ignorance and/or the goodness of their age-enfeebled minds and hearts.

Also, you may have noticed that we have begun posting some advertising on the site in the form of banner ads and little logos and stuff like that. Itís no big whoop, really. Donít let it distract you from Eyeshotís intermittently provided, often inadequate application of electronic textual excitement directly to your unprotected, innocent, sort of dilated and vaguely pulsating/pinwheeling, very pretty eyeballs. We're not receiving remuneration for these ads, but we're hoping to ingratiate ourselves with major NYC publishers, sneaker companies, and a few gasoline companies so maybe one day we'll build up enough karma and receive a nice book and/or sneaker deal and/or maybe even a lifetime supply of gasoline, too, which really needn't be much gas at all considering we walk or ride a bike most places we go.
Regardlesss of our new digital subscription fees, unpaid advertising, and extraordinarily meticulous tracking of all visitors' use of the site, we hope that you visit often from as many computers as possible (ideally with different IP addresses) and consistently refresh your browser and start a bunch of blogs etc that link to our content until our usage stats start to seem like the quantity of readerly eyeballs on Eyeshot is totally enorm. Like the literary equivalent of the diametrically opposed spirit of a clear, carbonated, heavily shaken, super-refreshing bottle of 7 Up, itís all about eyeballs for Eyeshot: ďalways has, always will.Ē
Thank you for reading Eyeshot.net, in all its forms.
Sincerely,