PICTURES FROM RECENT BASEBALL GAMES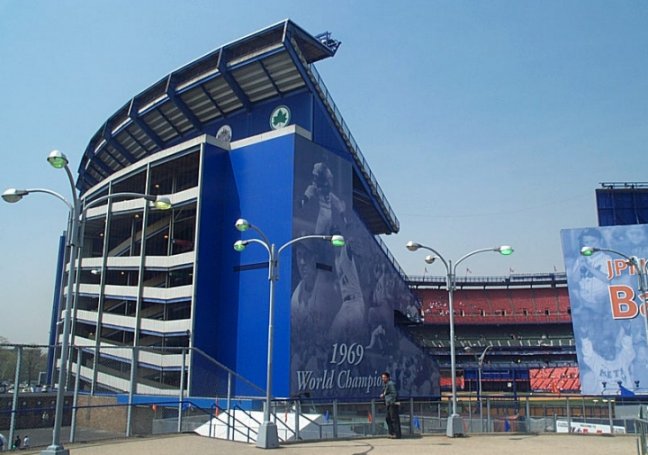 You really have to be there to feel the majesty that is Shea Stadium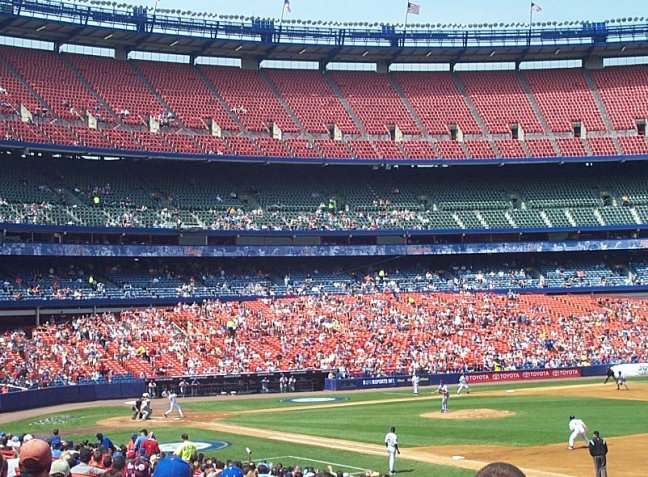 Feel the Mets magic at an April day game against the Expos (that's Mike Piazza swinging and missing)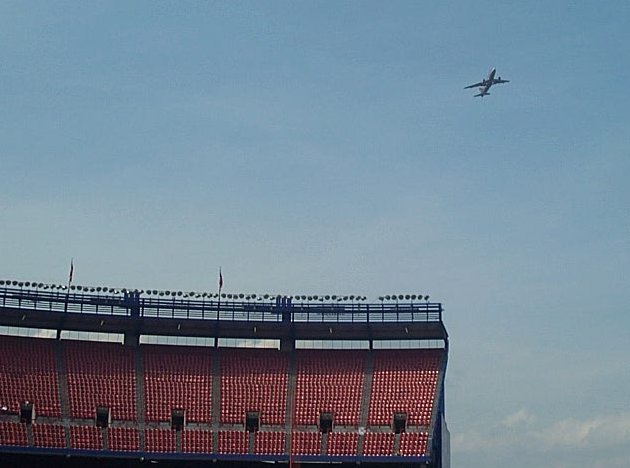 Airplanes flying directly over the field out of LaGuardia make for an anxious afternoon-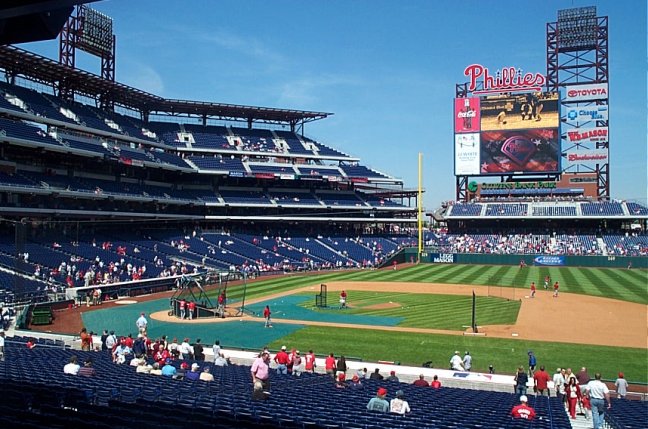 Ah! But now it's a day game in May in Philly against the Cards in the beautiful new stadium!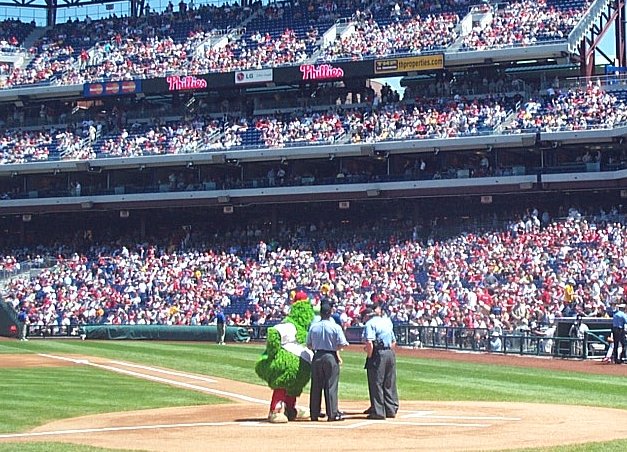 Larry Bowa sent the Phanatic to the plate with the lineup, as usual,
and also to molest and intimidate the poor umps . . .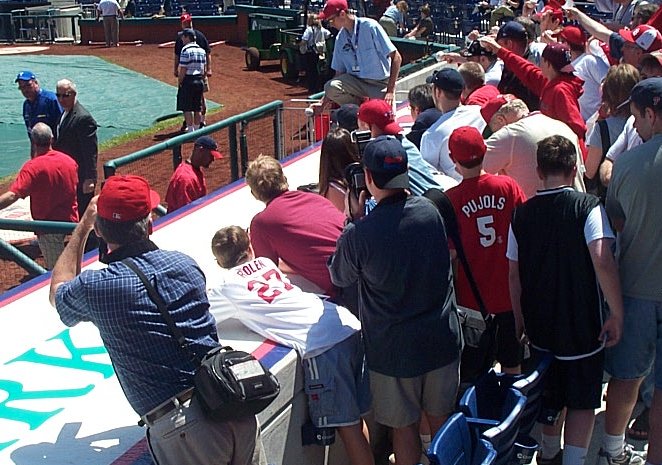 Albert Pujols, who is awesome, signed autographs for at least twenty minutes pregame . . .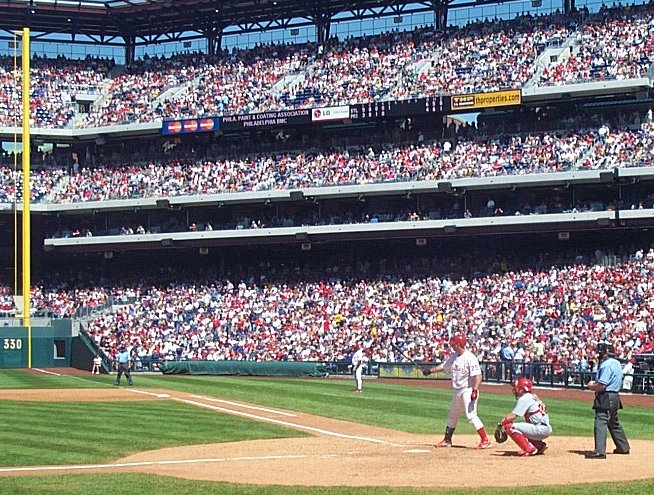 Jim Thome measuring the distance to the right-center fence in front of the largest crowd
at the new stadium to date (he actually hit a HR on the pitch to right-center)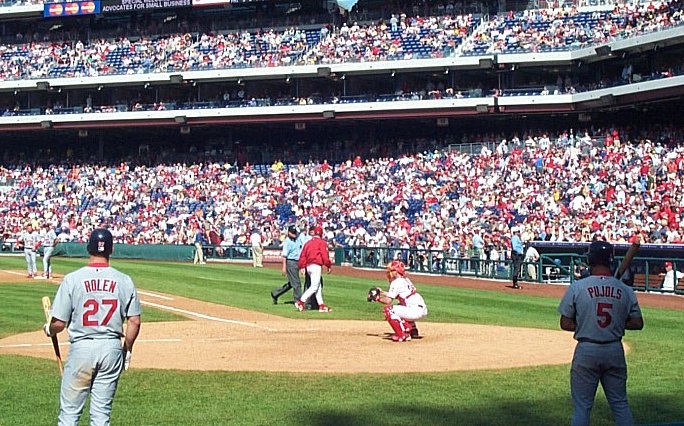 Larry Bowa gets ejected as potential Hall of Famers look on . . .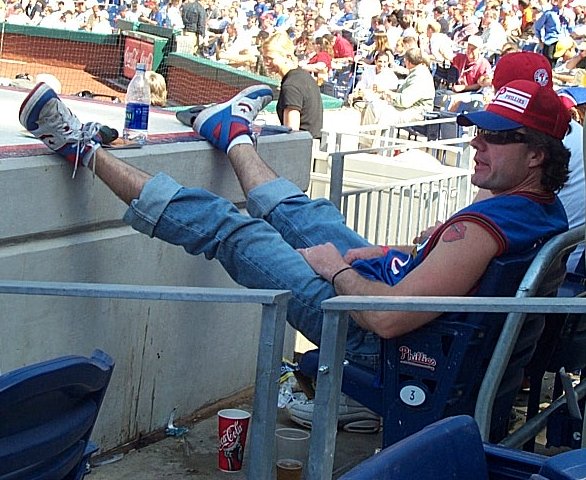 The Iverson jersey, the Stones tattoo, the Phillies trucker hat, the cuffs, the leg hair,
the old-school kicks, the swanky seats -- it's totally cool for him to publicly handle his package . . .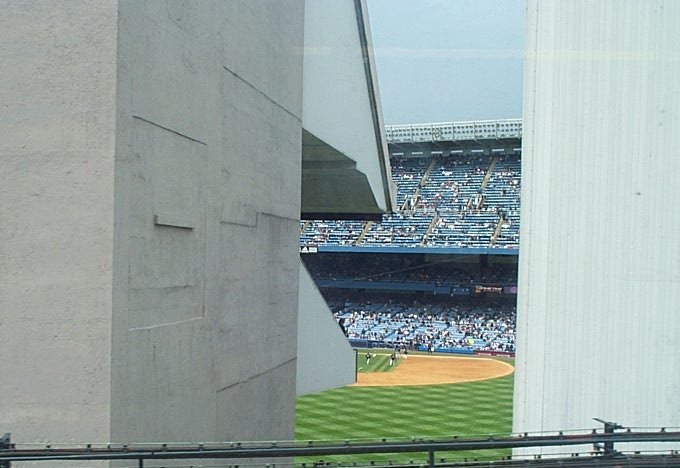 Yankees/Red Sox in late April, the sliver of the field you see when riding the 4 Train to the game . . .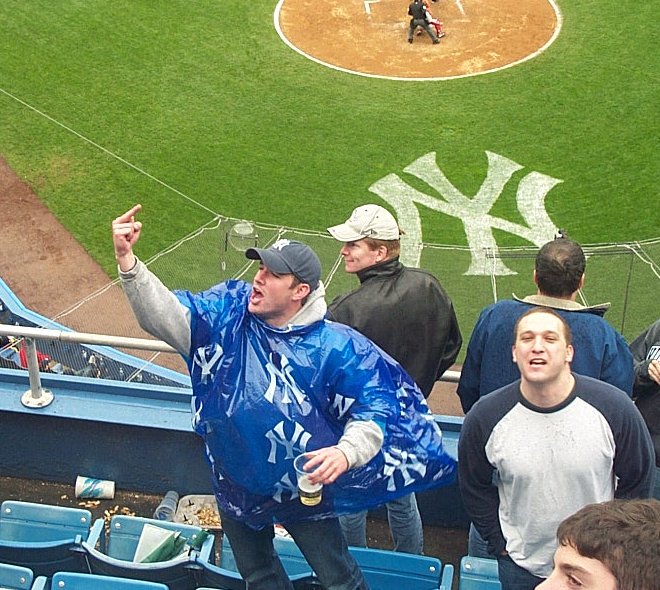 Typical expression of love in the upper deck at Yankee Stadium . . .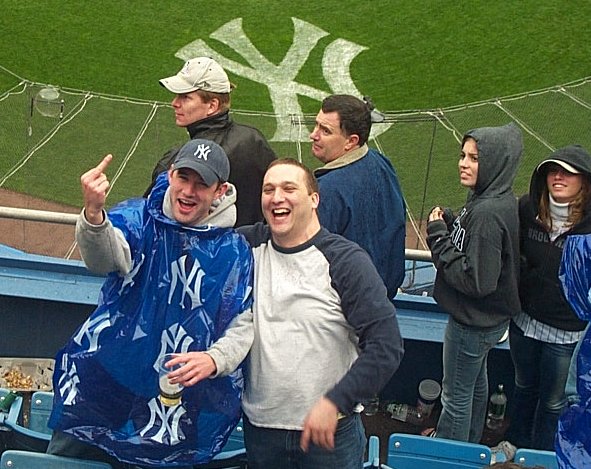 Ha. ha, ha . . . gotta love the national pasttime!


[Forever after at http://eyeshot.net/baseball.html]